True bluesmen are travellers by nature always heading to the nearest gig or hangout to play their music and play their trade.   Of all the blues players alive to day Wolf Mail could stake a claim to being the most travelled, the road, the band van and that 'big ol jet airliner' are where he lives most of the year. He's covered a million miles and more to bring his music to the people. Sometimes racking up over 200 shows a year, ripping it up in smoky dives, energising large halls and bringing his distinctive stage flourish to festivals.
Born in Canada, Wolf Mail started his journey into the music world when his obsession and raw talent with the guitar saw him play his first ever gig at the age of 14. His main influences are Elmore James and Peter Green. He recalls being virtually pushed on to the stage by one of his friends to play in front of almost 1000 people at an outdoor show . "I was terrified and played the whole gig with my back to the audience'.  At 17 he ran away from home to put his own band together.
At age 19 he made a decision that would change the course of his life, he purchased a one way bus ticket from Montreal to Los Angeles.
 
Though it was hardly an instant ticket to fame and fortune, and for a while Wolf lived on the road quite literally,  living in the San Fernando valley (North Los Angeles) in a 1963 Chevy Nova station wagon. He picked it up for $300 and says ' living in the back of your car tends to get you focused on what really counts, it made me determined to make something of myself and my music"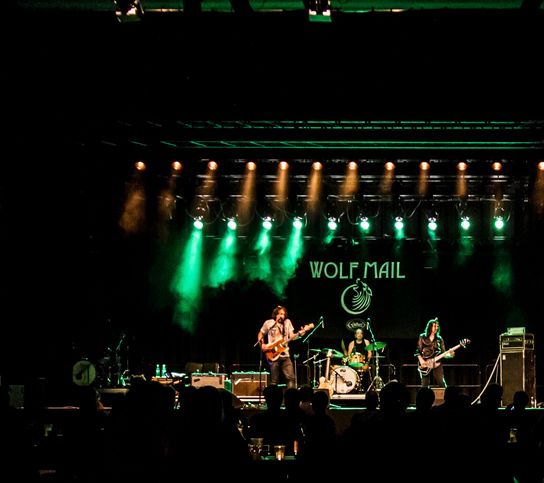 Oseana Auditorium - Bergen, Norway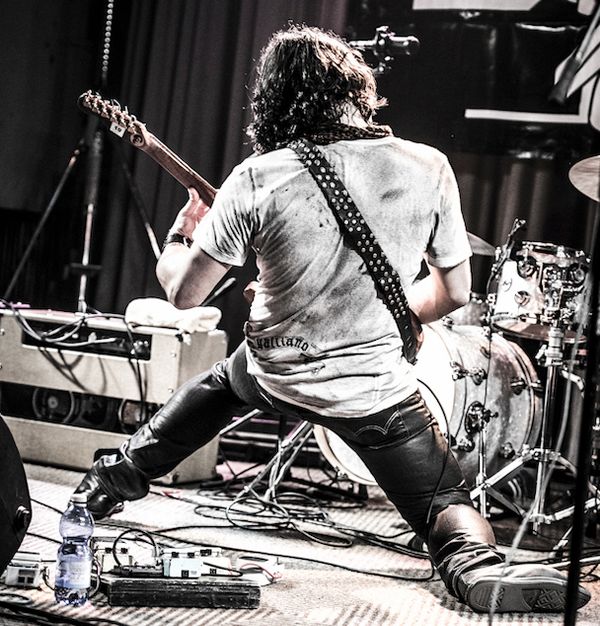 Oude Festival - The Netherlands
Wolf started gigging around the LA scene at places like the Troubadour and the famed Whisky a-gogo in West Hollywood. Within a few years he was performing interstate onto Nevada, Oregon, Washington, Idaho, British Colombia, Alberta and many other states.
 
It was also a time when Wolf honed is writing skills and, to cut a long journey short, got it all together to make his first Album 'Solid Ground' in LA. With his contacts and playing pedigree Wolf had no trouble getting great musicians around to help with his debut record including Greg Babcock of Traffic on drums, Jeff Healey's Steve Mc Cormack on bass and Eric Clapton's Pattie Rich on backing vocals. It retains a special place for Wolf who says 'it was fantastic I am still very proud of 'Solid Ground'  and it has a sound that I will be revisiting in future work'.
After the first album things took off literally - more planes, trains and band vans. "I toured in Europe for a while, doing support for Robben Ford and others, so with Solid Ground getting a great rap I started touring there seriously. Germany, France, Netherlands, Austria, Scandinavia and my first break into Russia. After so long in the USA - Russia felt like another world. Travelling the Trans Siberian Express with a band and gear to some out of the way out cities is up there in my life and music experiences. I still love the place and the people'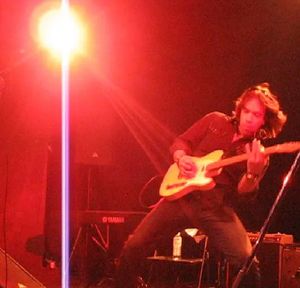 Uwaya Gekijyo Auditorium - Kobe, Japan